Happy Saint Patricks day to everyone.
My family is Irish, I and my siblings were all born and brought up in the UK. It is not a big event there.
When in America the green beer flowed and processions took place in downtown Detroit! I took part in the 10km fun run a few times.
On this day about some years ago I was here in KL. I received a call from the then head ex pat for Lotus Engineering Malaysia.
The Lotus ex pat was too the point.
I was not welcome in Lotus now or at any time in the future in any capacity.
I was glad the telephone call was a short one.
Thankfully, not everyone feels the same way about me. I had some very positive references from GM management. I liked them, they liked me.
It is no secret that I am not everyones cup of tea... Or pint of green beer!
Enjoy the day!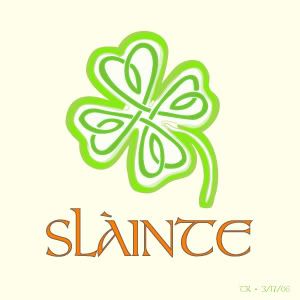 Lotus now appear to be moving in the right direction. I am pleased. The new management appear to have their collective heads pointed in the right direction.
I have embedded a video that talks about Group lotus joining Indy car.
Go Lotus!